Discover more from ChinAI Newsletter
Jeff Ding's weekly translations of writings from Chinese thinkers on China's AI landscape
Over 17,000 subscribers
ChinAI #37: Happy 20th Anniversary to Microsoft Research Asia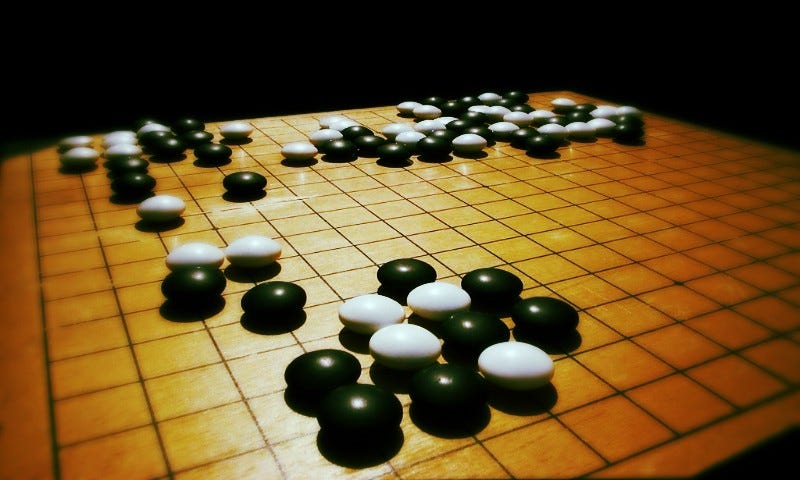 Welcome to the ChinAI Newsletter!
These are Jeff Ding's weekly translations of writings on AI policy and strategy from Chinese thinkers. I'll also include general links to all things at the intersection of China and AI. Please share the subscription link if you think this stuff is cool. Here's an archive of all past issues. *Subscribers are welcome to share excerpts from these translations as long as my original translation is cited.
I'm a grad student at the University of Oxford where I'm the China lead for the Governance of AI Program, Future of Humanity Institute.
Microsoft Research Asia: The "Whampoa Academy" of China's Internet Industry
One cannot tell China's AI story without spending a few chapters on Microsoft Research Asia (MSRA) as a key training ground and hub. As MSRA celebrates its 20-year anniversary, we'll spend this issue and next week's issue on unpacking its legacy and what it represents.
This week's translation features the first part of a 2016 longform profile of MSRA. In my opinion, when we think about technological development and competition, MSRA is a wonderful example that complicates our assumption of nations as impermeable containers, forcing us to question what does it mean to be an "American" or "Chinese" tech company in an increasingly global world of talent flows and research. But it's also a nice reminder that developments like Google's new AI center in Beijing are not really that new, that China's AI story did not start with the AI plan in July 2017, and that perhaps one could trace the seeds all the way back to the birth of MSRA in 1998.
Below are some excerpts that should entice you to read the whole thing:
"Microsoft Research Asia (MSRA) is the cradle of: the president of Baidu, the father of Alibaba Cloud, thee CEO of Kingsoft, and the president of Xiaomi. Of those who go out from MSRA, more than 500 people are active in various big companies in China's IT industry and more than 100 teach in China's first-class universities. With the fervent hope of changing the world, as well as the good fortune to be treated kindly, a group of young people have created miracles here."
"Many of Microsoft's employees know that Bill Gates is full of affection for China. His honeymoon was spent in China…Back then, Gates took a train to go sightseeing on the Silk Road, and he also visited the Dunhuang Academy of Art. When the academy's dean heard that this "young leader" was the world's richest man, he even laid out a red carpet, but in the end, Gates did not donate any money when he left. However, a few years later, he let KFL and others bring back a big gift: investing 80 million US dollars to establish a 100-person-scale research institute in China, creating a university-like environment and conducting basic research. A popular saying is that Gates felt the enthusiasm among the students when he went gave a speech at Tsinghua University. He felt that China was full of hope and made this decision on the plane back to the United States."
"In 1998, Microsoft President Bill Gates entrusted Kai-fu Lee to establish a leading-edge basic research institution in China, where he would become the first dean. In the late 1990s, when the scientific research environment was still backward, Kai-fu Lee and a group of overseas returnee scientists, alongside dozens of newly graduated local PhDs, conducted research on cutting-edge technologies such as artificial intelligence, virtual reality and facial recognition in the institute. At that time, China's Internet era had not really come, PCs were not popular, and they were working in Zhongguancun, where oxcarts lumbered along the streets, to create a precocious computer civilization."
In 2003, the institute published seven papers at the SIGGRAPH conference, becoming one of the top two institutions in the world in terms of paper acceptances, with the other being MIT, which Shen Xiangyang (I abbreviate as SXY, also goes by Harry) had wanted to catch up to. In 2005, this number increased to 9, accounting for about 10% of the world's papers. An American professor just happened to call SXY at that time and asked about the SIGGRAPH situation. "It was okay, nine of them were accepted," SXY quietly said. The person on the other end of the line was silent for a couple of seconds. "Harry, with what you are doing, others will hate you." Then he hung up. "In that year, everyone else was completely destroyed." SXY said. It had just rained that day when the results came out, and he ran to the top of a hill madly yelling "Ahhh!" He said that it was a kind of feeling from a martial arts novel, "Relying on a sword from heaven, who under heaven can be enemies with me."
READ FULL TRANSLATION: MSRA — CHINA'S INTERNET WHAMPOA ACADEMY
This Week's ChinAI Links
Chinese phrase of the Week: 燥热文明(zao4re4 wen2ming2): I translate as "The Precocious Civilization," a reference to a civilization (or in this case, a research institute) that is ahead of its time; in other contexts, it's used to refer to China, which broke out of feudalism, separated religion from state, established a civil bureaucracy earlier than European and other civilizations.
It's the week of anniversaries here at ChinAI. Happy five-year anniversary to MERICs, based in Berlin, which has really established itself as a first-class research institute for China studies. Here's just a few I'd recommend: Wübbeke et al. on Made in China 2025; Hoffman on China's "Autonomic Approach" to managing state security; and Ohlberg, Ahmed, and Lang on China's social credit system.
Fellow FHI GovAI researchers Remco Zwetsloot, Helen Toner, and I recently published a book review in Foreign Affairs of Kai-fu Lee's excellent, must-read AI Superpowers book.
A brilliant profile of Fei-fei Li's "Quest to Make AI Better for Humanity" from Jessi Hempel for Wired, with this beautiful passage "For much of Li's life, she has been focused on two seemingly different things at the same time. She is a scientist who has thought deeply about art. She is an American who is Chinese. She is as obsessed with robots as she is with humans."
One more anniversary to highlight this week. MacroPolo has some great coverage on the 40th anniversary of China's Reform and Opening, and Joy Datong Ma's piece on the history of American chip giant Qualcomm's windfalls and pitfalls in China is a fascinating read.
***There's so much good work going on in this space, so please keep sending me recommendations but I do try to limit the number of ChinAI links to 4 each week, mostly to preserve brain-space to read other important things (e.g. NBA columns by Zach Lowe and The Good Place tv reviews/reddit theories)
Thank you for reading and engaging.
Shout out to everyone who is commenting on the translations - idea is to build up a community of people interested in this stuff. You can contact me at jeffrey.ding@magd.ox.ac.uk or on Twitter at @jjding99