ChinAI #41: The Human Labor Behind AI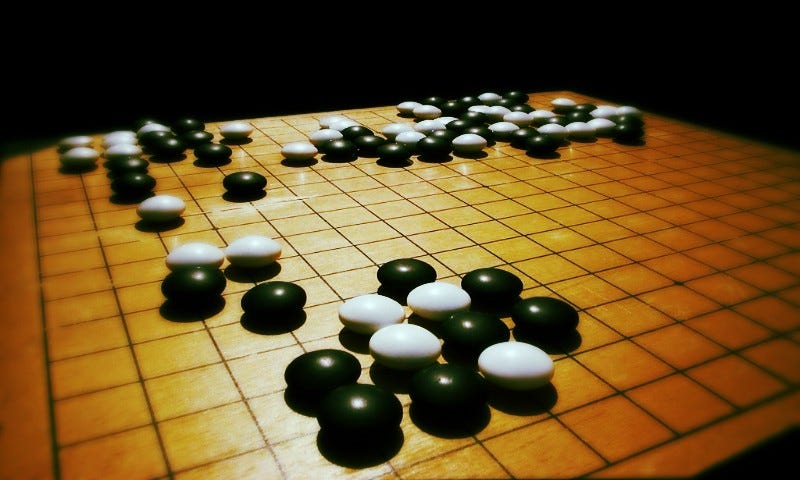 Welcome to the ChinAI Newsletter!
These are Jeff Ding's weekly translations of writings on AI policy and strategy from Chinese thinkers. I'll also include general links to all things at the intersection of China and AI. Please share the subscription link if you think this stuff is cool. Here's an archive of all past issues. *Subscribers are welcome to share excerpts from these translations as long as my original translation is cited.
I'm a grad student at the University of Oxford where I'm based at the Governance of AI Program, Future of Humanity Institute.
GQ China Longform Piece on The Human Labor Behind AI
Hope everyone has a great holiday season - we'll be back in 2019 but signing off this year with a weighty translation on the people who work for data labeling workshops in China. In 2007, when Princeton University assistant professor and computer vision expert Fei-fei Li first started annotations for Imagenet, she hired a group of Princeton undergraduates for $10/hour. Ten years later, this experiment has evolved into an industry of data workshops found throughout the small fourth, fifth-tier towns of Henan, Shandong, Hebei, and other areas.
The piece follows the stories of Ma Mengli, a worker in a data annotation company Qianji Shuju, and one of the company's founders, Liu Yangfeng. There's just so much packed in here: they visit a noodle restaurant made famous by an internet streamer, swap stories about giving away free counterfeit Tide laundry liquid to sign people up on finance apps — and it touches on some important broader themes: concern about personal privacy in collecting photos of people, how long the data annotation industry will last and the replaceability of human labor, differences between people we follow in the story and their interactions with workers from top AI startups in Beijing.
READ FULL TRANSLATION: THOSE WHO WORK FOR AI
AI Security White Paper
In September, the China Academy of Information and Communications Technology (CAICT), a think tank under the Ministry of Industry and Information Technology (MIIT), published an artificial intelligence security white paper that outlined how Beijing aims to use AI to automate censorship, control public opinion, and improve public security. For China Digital Times, Lisbeth has excerpted and translated these sections below. Lisbeth can be reached at lisbeth@chinadigitaltimes.net."
READ FULL TRANSLATION: WHITE PAPER OUTLINES POTENTIAL USES OF AI
This Week's ChinAI Links
Chinese phrase of the Week:  比上不足比下有余 (bi3shang4bu4zu2 bi3xia4you4yu2) - no match to those above but better than those below, middling, passable. In context of the article, used to characterize the monthly salary of a data annotator.
Cool stuff from Allan Dafoe and Jade Leung at GovAI on AI and the future of humanity in this Oxford Futuremakers podcast.
Paul Scharre and Michael Horowitz present an excellent roadmap for how a new National Security Commission can help U.S. maintain its global leadership in AI.
A new white paper from MIT Tech Review Insights on Asia's AI agenda.
Great article by Paul Triolo and Graham Webster on China's efforts to build the semiconductors at AI's core, with an overview of China's AI-optimized semiconductor efforts to-date.
Thank you for reading and engaging.
Shout out to everyone who is commenting on the translations - idea is to build up a community of people interested in this stuff. You can contact me at jeffrey.ding@magd.ox.ac.uk or on Twitter at @jjding99