Discover more from ChinAI Newsletter
Jeff Ding's weekly translations of writings from Chinese thinkers on China's AI landscape
Over 16,000 subscribers
ChinAI #43: ChinAI as Two Kung-fu Styles (the Sword and the Qi)
Only Baidu and Huawei are Really Doing AI?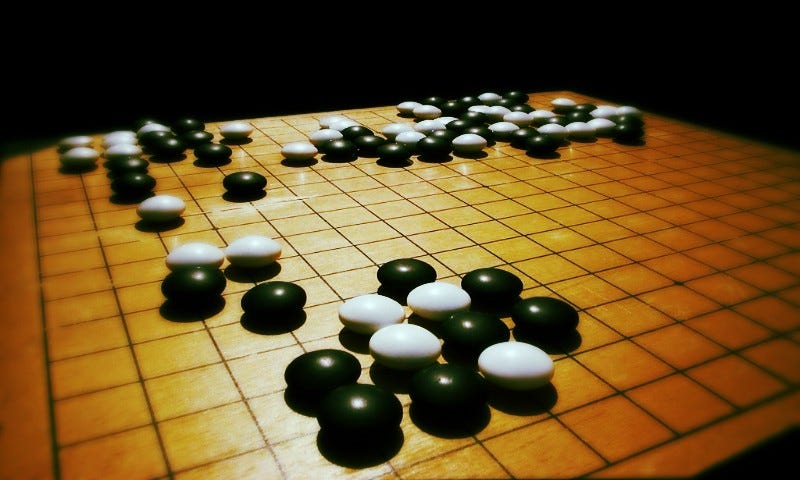 Welcome to the ChinAI Newsletter!
These are Jeff Ding's weekly translations of writings on AI policy and strategy from Chinese thinkers. I'll also include general links to all things at the intersection of China and AI. Please share the subscription link if you think this stuff is cool. Here's an archive of all past issues. *Subscribers are welcome to share excerpts from these translations as long as my original translation is cited.
I'm a grad student at the University of Oxford where I'm based at the Center for the Governance of AI, Future of Humanity Institute.
A Panorama of China's AI Industry: 3 Layers (Foundation, technology, application), 4 Giants (Baidu, Alibaba, Tencent, and Huawei)
Here's one core thesis that this newsletter is attempting to test. When it comes to certain areas of China coverage, especially technology, if you are not spending at least 60% of your time reading Chinese-language materials or translations of Chinese-language materials, then you're missing a lot of the story. It's nice to see that others who have read 50+ papers in researching AI in China have come to the same conclusion.
In some weeks, I seriously consider upping that percentage to 80% because of a particularly cool article. This is one of those weeks.
This week's feature translation, titled "A Map to Understand China's AI Close-quarters Combat: Only Baidu and Huawei are Really Doing AI," comes from the Huxiu.com, a platform that shares user-generated content but also comes out with their own pieces (this week's translation is the latter). It was viewed 100,000+ times since being published last week.
Let's do a brief preview of the full translation on the Google doc linked below:
Pages 1-3: Background on why Chinese tech companies are turning toward AI

Page 4-5: A very large, nifty visualization of China's AI ecosystem (it's a huge graphic, so I'll paste it into the bottom of this email) — dividing it into three layers (application, technology, and foundation *this is an example of how we can start raising the bar for AI analysis, go one step further and specify what type of AI you are talking about), and grouping companies according to their ties to four giants (Baidu, Alibaba, Tencent, and (interestingly/questionably) Huawei). I want to eventually get out a translation of this graphic and all the companies mentioned. If any ChinAI readers want to contribute or even take the lead on this please let me know.

Page 6-7: The application level, the AI products that we ordinary users can intuitively grasp. Piece argues that Alibaba/Tencent are AI-izing their existing areas of advantage but Baidu is a trailblazer in doing something divergent from their corporate genes by going for it in autonomous driving. The piece presents some really interesting arguments and analogies but I think it's overly biased toward Baidu/Huawei, and underestimates how crucial Qi Lu was to Baidu's AI strategy.

Pages 8-9: The technology level - here's where it gets fun with a running analogy based on a martial arts novel by Jin Yong (dubbed China's Tolkien). Full translation has some more background but the gist is that in both of the lower AI layers (tech and foundation), we start to see a Sword-style kung-fu faction (Alibaba and Tencent) that look to optimize existing processes with AI quickly vs. a Qi-style kung-fu faction (Baidu and Huawei) who put more energy into open platforms and complete sets of mature AI solutions (e.g. Baidu's DuerOS, and Apollo in autonomous driving).

Pages 10-11: The foundation level - extends the Sword vs. Qi analogy and shows how it applies in this domain (examples are Baidu's PaddlePaddle, a deep learning open source framework, and Huawei's AI chips)

Page 12: Conclusion and caveat: "However, Baidu and Huawei's Qi-style route is not necessarily the best choice. At least for Baidu, at the moment, it is suffering relative losses."
A Map to Understand China's AI Close-quarters Combat: Only Baidu and Huawei are Really Doing AI
This Week's ChinAI Links
Chinese phrase of the Week:  笑傲江湖 (xiao4ao4 jiang1hu2) - The Smiling Proud Wandering, a wuxia novel by Louis Cha (Jin Yong was his pen name). This is the book that the Qi-style and Sword-style factions are drawn from.
Jin Yong died at age 94 in three months ago in October 2018. From The Guardian's obituary: "On Wednesday, Cha's profile on the search engine Baidu was turned to black and white. On Taobao, the e-commerce giant founded by Jack Ma, also a fan, customers who searched for Jin Yong related products were greeted with Cha's photo and a famous quote from one of his novels: 'Look at the clouds, gathering and dispersing, dispersing and then gathering. Life is this.' "
Another must-read report by colleagues at Center for the Governance of AI (GovAI), Baobao Zhang and Allan Dafoe, on the American public's attitudes on AI. One complicated finding that you'll have to read the full report to tease out: "Americans, in general, weakly agree that the U.S. should invest more in AI military capabilities and cooperate with China to avoid the dangers of an AI arms race."
Friend of the newsletter Austin Wu is generously sharing his notes on Kai-fu Lee's AI Superpowers book, if you haven't gotten around to reading the whole thing.
My thing I'm gonna keep harping on is think tank transparency. Transparify is an organization doing good work rating the extent to which think tanks disclose their donors.
Here's that full panoramic map from Huxiu:

Thank you for reading and engaging.
Shout out to everyone who is commenting on the translations - idea is to build up a community of people interested in this stuff. You can contact me at jeffrey.ding@magd.ox.ac.uk or on Twitter at @jjding99