ChinAI #56: The Sour Past of "China Chips"
Plus, Launch of Paid Subscriptions (AKA Guardian-Style "Tipping")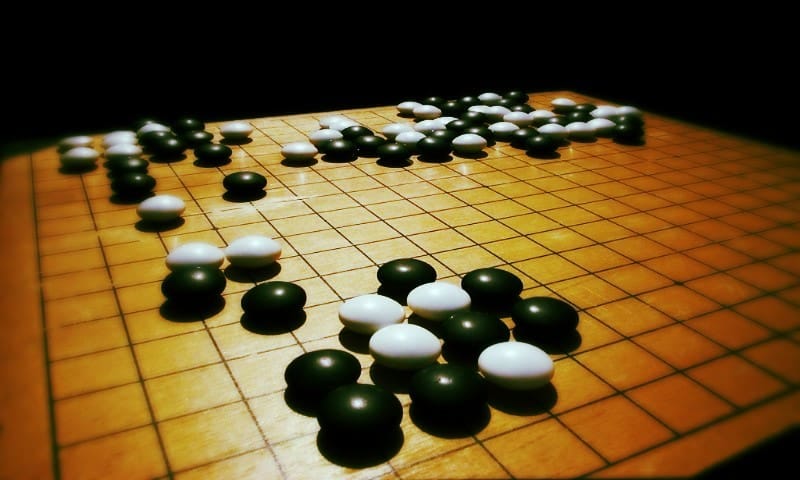 Welcome to the ChinAI Newsletter!
***Today we officially transition to paid subscriptions in the form of a Guardian-style tipping model for ChinAI: regardless of whether you pay to subscribe or not, you will get access to every issue. Those who can pay for a subscription will help support access for all. This will enable me to compensate contributors for amazing work (see this week's awesome translation and analysis powered by Lorand Laskai), donate 10% to GiveWell, and buy more gummy worms.
There are two ways to tip (though if this works Substack may add more options): 1. $12/month (still cheaper than Netflix's standard monthly plan!), 2. $30/year (an even cheaper way to show your support). No worries at all if you can't chip in at the moment; new readers can click the "None - decide later" subscription plan to get everything for free. If you already get the weekly emails and want to tip for the content, all you have to do is click the light blue subscribe button at the top right corner and pick your plan.
I'm not going to give a long pitch on why you should subscribe — I think the 113,400+ words of translated text and year+ of analysis should speak for itself — but if you need extra encouragement, here's one endorsement from someone who I thought was the best go-to source on understanding the differences between various AI chips:
The goal here is to redefine what it means to be gatekeeper in the "China-watching" space, so I just want to get one thing off my chest in response to many people who have asked me to be more "objective." First of all, no one is completely objective. Everyone carries their biases and blind spots with them. Here are some of mine that may be relevant for ChinAI. I was born in Shanghai and raised in Iowa City — some of my most formative experiences growing up were rooted in the Chinese American Christian church and the policy debate community. You can read my personal blog if you want to go down the rabbit hole of how all those mix together.
As for how this shapes my view of ChinAI, I think much of the Western fear of China's AI development is over-hyped and this hype creates the conditions for bad policy-making. My "Deciphering China's AI Dream" report hammers home the former point and my testimony before the U.S. China Economic and Security Review Commission makes the latter point. As I lay out in this working document, I think most discussions of U.S.-China competition in AI lean way too far in the "techno-nationalist" direction, neglecting "techno-globalist" countercurrents. For example, the "AI arms race meme" and the "US China Tech Cold War" are two memes that I believe should never be employed unless the person using them has read through a single book on the actual Cold War (I would recommend The Heavens and the Earth by Walter A. McDougall).
Rather than pretending to hold a perfectly neutral "view from nowhere," I would much rather have gatekeepers and writers openly acknowledge how their roads traveled are shaping their view of the path forward — we should all read a bunch of diverse viewpoints from flawed, opinionated human beings. Where ChinAI differs from the rest is I'm not afraid to constantly admit when I get it wrong as well as learn from mistakes with the help of a community editing process run by readers and contributors.
These are Jeff Ding's (sometimes) weekly translations of Chinese-language musings on AI and related topics. Link to subscribe here and archive of all past issues here. Jeff is a Rhodes Scholar at Oxford, PhD candidate in International Relations, Researcher at GovAI/Future of Humanity Institute, and Research Fellow at the Center for Security and Emerging Technology.
This week's feature translation is a joint work by Lorand Laskai (who dug up this epic piece) and myself. I've learned a lot from Lorand's past work, first coming across his analysis on China's civil-military fusion all the way back in Issue #5 of ChinAI and continuing to follow his stuff on China's attempt to build its own "Space-X" as well as his joint work with Samm Sacks on the right way to protect America's innovation advantage. Lorand was previously a research associate at the Council on Foreign Relations and a researcher at the Financial Times in Beijing. He's currently a visiting researcher at Georgetown's Center for Security and Emerging Technology (CSET). Below is our analysis and summary of this sweeping ride through six decades of China's chip history:
One of the most discussed questions since the Trump administration added Huawei to the entity list in May is whether the Huawei blacklisting, in combination with last year's ZTE blacklisting, would sufficiently motivate China to get serious about ending its dependence on foreign chips. Many, including Lorand, argued it would. Watching companies like Huawei and ZTE falter because of their reliance on U.S. semiconductors, Chinese tech companies will bring their supply chains home and work towards indigenizing chip technology. However, an important corollary to that question is: Even with the full support of its government and tech industry, does China have what it takes to develop an internationally competitive semiconductor industry?
That's the 260-billion-dollar question. A world-class Chinese semiconductor industry would change everything. Still, China has been trying to develop a homegrown chip industry for decades and has little to show for its efforts. Few remember Project 908 or the Longson CPU, precisely because they failed to make a dent in China's chip dependence. The question is will it be different this time around?
It's within this context that Boss Dai's long piece on the "sour past" of China's chip industry is so illuminating. It's an epic read (8000+ words in translation) that details the large ambitions, personal travails, and policy failures wrapped up in China's semiconductor past. Dai also makes the case for why the past might not repeat itself as China prepares for another push to build a homegrown chip industry. 
Here are some key takeaways, divided up according to the author's four historical development stages of China's chip industry: 
Strong Beginnings (1956-1978): China was not always so behind in chip technology. The country was initially narrowed the R&D gap with the United States by relying on Chinese returnees like Huang Kun, Xie Xide, and Wang Shouwu. Modeling its approach off Soviet-style planning, China's semiconductor base was initially able to set in place a system to cultivate talent and support state projects like "two bombs one satellite." 

During the Cultural Revolution, however, top semiconductor experts were vilified and removed from their posts. Perhaps because of the political upheaval, China's semiconductor industry failed to reach large-scale industrialization. Summing up the inadequate state of China's chip industry, state semiconductor expert Wang Shouwu said in 1977: "There are more than 600 semiconductor manufacturing plants in this country, and the total amount of integrated circuits produced in one year is equivalent to one-tenth of the monthly output of a large Japanese factory" 

The Chaotic Years (1978-2000): After reform and opening, China lacked the technical capacity needed to ingest foreign technology. As a result, China was stuck trying to master outdated technology as the world raced ahead: "China lacked unified planning in the early days; it flocked to set up production lines that were already outdated, which meant that the pace of Moore's Law made these installations scrap metal within an exceptionally short period of time."

Often, unrealistic expectation bogged down the industry's development. A top policy planner said in 1977: "You all want to develop a large-scale integrated circuit industry. Is one year enough?" Half a century later, China is still attempting to build a "large-scale" chip industry. 

Beijing attempted to close the growing gap with developed countries through muscular industrial plans like the 531 Strategy, Project 908, Project 909. However, heavy-handed industrial policies yielded dismal results and squandered valuable time. Reflecting on these failures, the author writes, the plans "took a campaign-oriented approach that involved concentrating on a certain technology and attacking it until a breakthrough is made. This approach is effective in the military industrial base and sectors where cost and efficiency are not considerations, such as in 'two bombs, one satellite.' However, in terms of industrialization and commercializations, the approach was on the whole a dead-end."

China's past upheaval continued to reverberate and hold China back: Chip R&D should have been led by the middle-aged technical backbone of university graduates in the 1960s and 1970s; however, back then, China was in the throes of the Cultural Revolution, and professors in semiconductors were cleaning the toilets in detention houses set up by Red Guards rather than educating students. As the article muses, "So many things in China seem to be problems of the present, but at the core, they are the settling of accounts from the past."

The Flight of the Geese from West to East (2000-2015): Unlike the internet industry, where several talented individuals could get together to raise money to build an app, talent in the semiconductor industry require years of training. First, they need to acquire a doctorate, then they need years of industry experience before they can contribute to China's chip development. In the early 2000s, the first generation of Chinese talent that studied overseas and worked at top chip companies returned to China. This return "flight of geese" was a boon for the industry, leading to the founding of China's most successful chip companies: SMIC, Hisilicon, ZTE Microelectronics, Spreadtrum Communications, GigaDevice Semiconductor.

Even as the industry grew, Beijing often did not back up its chip companies when it mattered. The author contrasts Beijing's lukewarm defense of SMIC during its legal battles with TSMC in the early 2000s with the "high-level support and official media encouragement" ZTE received after the Trump administration blacklisted the company last year. Worse yet, after the failed industry planning of the 80s and 90s, the government had little appetite to provide financing to semiconductor firms to upgrade their equipment: "At most, [the government's support] was enough to keep the industry alive, but completely insufficient for keeping pace, much less closing the gap with the industry leaders."

Comprehensive Contestations (2015-2018): In part sparked by a joint letter issued by a dozen scholars requesting the country renew its support for semiconductors, China's leadership recommitted to building a domestic chip industry. In 2014, the government set up the National IC Industry Fund, often referred to as the "big fund," which the author believes will completely change the Chinese and global semiconductor industry over the next three years. 

The National IC Fund adopts a different approach to supporting the semiconductor industry: "1) It seeks to support strong companies in the field, including the three industry leaders, providing them with opportunities to receive state funding.  2) The equity investment arrangement was designed to generally not interfere with the production and operations, ensuring the independence of the companies receiving state financing."

Another major change: China's top chip firms are now willing and able to pay top dollar for talent. "The industrialization of chips requires relying on top engineers that ask for millions of dollars in annual salary, rather than pinning their hopes on the selfless dedication of thousands of old experts who ride their bikes to and from work."
Overall, the author is cautiously optimistic: "To summarize the successes and failures of China's semiconductor industry in one question: how to reconcile the relationship between capital, talent, and policy mechanisms." The author is betting that this latest push has found a workable way to reconcile all three.
READ FULL TRANSLATION: The Sour Past of "China Chips"
ChinAI Links
Here's what we know about the author of this week's feature translation, Boss Dai (戴老板): well-known blogger on finance issues, age in early 30s, a graduate from Shanghai Jiaotong University, left private investing to join the "semiconductor investment national team." His piece on the sour past of China chips gained attention after Zhang Guobao, the former deputy director of the National Development and Reform Commission (NDRC), called it the "most informed and most accurate" article written on China's struggle to develop an indigenous chip industry. Dai's background seems very similar to our old friend "Saidong" whose epic poems about China's chip industry have featured in past ChinAI issues. This week's must-read rec is a piece by Chublic Opinion which describes people like Boss Dai and Saidong as "development bloggers," an emerging, formidable force on the Chinese interwebs.
Really cool MadSciBlog post by Lt Col Dave Calder, British Army, on how understanding Chinese science fiction can help decipher Beijing's strategic culture.
There seems to be this default urge for the US to do more on AI (partly driven by over-hyping of Chinese AI advances). I found the Center for Data Innovation's submission to NIST's RFI about federal engagement in AI standards to be very refreshing, cautioning against too much government activism in standard-setting. See all the comments received here.
Check out this recent issue on journalism ethics and reporting in China — from Chinese Storytellers, a community that empowers Chinese non-fiction content creators.
Thank you for reading and engaging.
Shout out to everyone who is commenting on the translations - idea is to build up a community of people interested in this stuff. You can contact me at jeffrey.ding@magd.ox.ac.uk or on Twitter at @jjding99