ChinAI Newsletter #9: Revisiting the Huawei v. Tencent Clash over User Data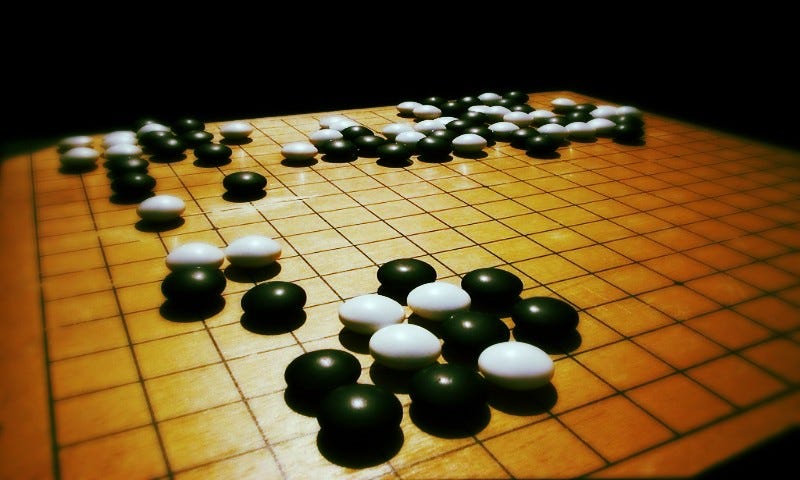 Welcome to the ChinAI Newsletter!
These are Jeff Ding's weekly translations of writings on AI policy and strategy from Chinese thinkers. I'll also include general links to all things at the intersection of China and AI. Please share the subscription link if you think this stuff is cool. Here's an archive of all past issues.
I'm a grad student at the University of Oxford where I'm the China lead for the Governance of AI Program, Future of Humanity Institute.
Huawei v. Tencent Redux: revisiting an August 2017 dispute
This week's feature translation is an article from the CWW.net (sponsored by China's Ministry of Industry and Information Technology [MIIT]) that comments on a WSJ article on a Huawei-Tencent clash over user data. The WSJ articlediscusses Tencent's allegations that Huawei is taking Tencent's data by collecting WeChat messages sent on Huawei's Honor Magic smartphone
 
This was a battle between a Chinese hardware giant (Huawei is China's #1 smartphone maker) and a Chinese internet giant (WeChat has nearly 1 billion users) over user data, and this wasn't the first time Huawei and Tencent couldn't agree on data-storage issues – e.g. WeChat's fingerprint authentication for payments isn't available to users of Huawei's recent devices.
 
The Chinese article reacts to the WSJ and mostly toes what one could see as the government line, but it also contains some interesting tidbits:
Frames the Huawei-Tencent dispute as an important juncture that could affect whether China's ICT industry adopts a "win-win" cooperation method or "malicious competition" toward ushering in the era of AI, and could foreshadow future AI hardware vs. AI software company battles

Gives an account of Huawei's sizable investments in AI: in a five-year span, more than 1000 people, accumulation of AI core technologies and applications in the delivery of products
Author is clearly biased toward Huawei's side but offers some interesting evidence in support of Huawei's claim that the Honor Magic doesn't violate user privacy:There's a China Telecommunication Technology Labs (CTTL), under the MIIT, that confirmed that the Honor Magic did not infringe user data privacy; user data is stored locally and not uploaded to the cloud and users have to give approval. WSJ had reported that Tencent wanted the MIIT to intervene and that MIIT had suggested parties resolve dispute on their own. The Chinese article seems to suggest that MIIT did verify Huawei's defense that they didn't infringe on user privacy. Also mentions third parties that verified this point.Lists a number of privacy protection mechanisms Huawei has implemented: a Global Cyber Security and User Privacy Committee that includes international privacy experts, compliances with privacy laws in 170 countries around the world in which Huawei has business activities, and privacy impact assessmentsEnds with a strong call for Huawei and Tencent to cooperate and avoid malicious competition in the spirit of advancing China's AI capabilities at the system level (includes hardware, core technologies, and the cloud)

 
Article Translation: What is behind the data "clash" between Huawei and Tencent?
Tencent Book Chapter on "Deep Privacy Concerns"
Huawei-Tencent dispute shows that we should move beyond the trope of "Chinese people don't care about privacy" to a more nuanced discussion about how Chinese approaches to privacy differ in both degree and kind from those of other countries. This chapter provides a useful overview.
Translation of Tencent Book Chapter 19 on Privacy
This Week's ChinAI Links
More on Huawei: two reasonable perspectives on potential backdoors in Huawei phones.

Great piece by Katherine Tai and the New America DigiChina team on Xi's recent speech on cybersecurity: contains a very useful timeline of Xi's most important speeches re: cybersecurity.

If you're around London, the Cognition X team is hosting "The Festival of All Things AI" in London this June 11-12 where I'll be talking about #ChinAI. If you'd like to attend, use my code for a free expo pass. Code: cx18jeffding3xp0 #CogX18 Register here.

Was revisiting a piece by Zi Yang from a year ago on China's industrial robotics scene - a good example that when you dig deeper behind the "flashy large quantities!" and "hype statement by X official" surrounding China's AI scene, you run into a lot of what this article provides: a healthy dose of realism.
Thank you for reading and engaging.
Shout out to everyone who is commenting on the translations - idea is to build up a community of people interested in this stuff. You can contact me at jeffrey.ding@magd.ox.ac.uk or on Twitter at @jjding99