Discover more from ChinAI Newsletter
Jeff Ding's weekly translations of writings from Chinese thinkers on China's AI landscape
Over 17,000 subscribers
ChinAI #48: Year 1 of ChinAI
Thanks for being a part of Year 1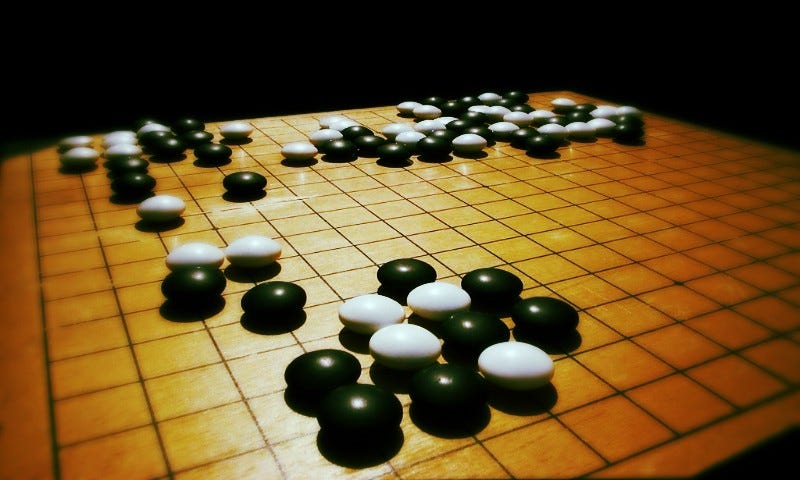 Welcome to the ChinAI Newsletter!
*It's been a little over the year since I started ChinAI with an email to a small group of colleagues and friends with chapter translations of a book co-authored by Tencent and a Chinese gov't think tank on a National Strategic Initiative on AI. Since then, we've grown to 2800+ subscribers, and somehow nearly 50% of you actually open the email every week. ChinAI translations have been featured on the Financial Times, MIT Technology Review, Axios China, and other outlets. Thanks to Miles Brundage and Caroline Daniel for their generous pumping up of the newsletter, to all the contributors who suggested edits and added comments to the Google doc translations, to Graham Webster and the team at New America's DigiChina initiative for collaborating with us on joint translations, and special thanks to Cameron Hickert, lisbeth at China Digital Times, and Karson Elmgren for contributing translations of their own. As we go from weekly to (sometimes) weekly translations, my hope is that other researchers and translators can use this as a platform to share their work. Lastly, none of this would be possible without the support of the great team at the Center for the Governance of AI at Oxford's Future of Humanity Institute — kinda unbelievable that they trust this grad student to rant about random stuff every week.
These are Jeff Ding's (sometimes) weekly translations of writings on AI policy and strategy from Chinese thinkers. I'll also include general links to all things at the intersection of China and AI. Please share the subscription link if you think this stuff is cool. Here's an archive of all past issues. *Subscribers are welcome to share excerpts from these translations as long as my original translation is cited.
What I Learned from a Year of ChinAI
*No new translations this week; instead, I'm doing a year in review post of what I learned from a year of translating articles, blogs, government white papers from Chinese thinkers on AI-related issues. If any publishing outlets would like to publish this section (with minor edits) please hit me up with a pitch and I'll get back within a week's timespan. All of the bolded and underlined text links to a ChinAI translation on the subject.
***
1. There is a language asymmetry in the Chinese-speaking community's understanding of the global AI landscape and that of the English-speaking community.
Big developments covered in Western outlets — the publication of the Malicious Use of AI report, any breakthrough made by Deepmind or OpenAI, an op-ed about human-centered AI by Fei-fei Li — are translated within a day or two and analyzed in Chinese outlets. This short turnaround time is a product of a China's vigorously competitive and quickly expanding S&T (science and technology) media landscape. Many of my translations this year drew from outlets such as xinzhiyuan, Leiphone, and jiqizhixin, many of which are outpacing their Western outlets in terms of output of content and scale.
Andrew Ng referenced a similar language asymmetry with regards to AI technical research in an article in The Atlantic, "The language issue creates a kind of asymmetry: Chinese researchers usually speak English so they have the benefit of access to all the work disseminated in English. The English-speaking community, on the other hand, is much less likely to have access to work within the Chinese AI community. 'China has a fairly deep awareness of what's happening in the English-speaking world, but the opposite is not true,' says Ng." I think the growth of ChinAI in this past year is proof that there is a demand from the English-speaking world for a deeper awareness of what's happening in the Chinese-speaking world, and I hope more people and organizations work to rebalance this language asymmetry.
2. Western observers consistently overinflate Chinese AI capabilities. While some of this exaggeration is a product of media sensationalism or deliberate overestimation on the part of interest groups to drive momentum for their own agenda, another significant factor behind the overinflation is a misunderstanding of what is happening at the technical level of AI development in Chinese companies.
In a year that featured the rise of the "AI arms race" meme and headlines like "China's tech giants spending more on AI than Silicon Valley," few people dug underneath the hood to see what China's so-called AI giants, such as Tencent, were actually doing regarding AI at the technical level. One exception was a Chinese-language essay by Li Guofei, a widely respected thinker in China's investment community, which drew on interviews with Tencent insiders. It revealed that Tecent's algorithms "still give a very imprecise profile of users" because "Tencent's customer data is scattered in various departments and has become the 'private property' of departments" (e.g. WeChat's advertising algorithms are not under the purview of the WeChat department but are actually under another department which does not have access to the data of the WeChat team). Moreover, the number of Tencent engineers solely dedicated to doing work on improving algorithms is "pitifully few" according to Li, and each unit has its own algorithm engineers so there's also a lot of low-level, redundant development of algorithms.
Another piece by a writer for Huxiu, a Chinese-language platform for sharing news and thinkpieces on S&T issues, argued that, "Only Baidu and Huawei are Really Doing AI." It divided the 190 major AI companies that make up China's AI ecosystem into three layers (application, technology, and foundation), but found that China's four tech giants (Baidu, Alibaba, Tencent, and Huawei) had promoted a top-heavy AI industry with few companies producing the foundational technologies (e.g. deep learning frameworks and chips) that underpin AI development.
3. In addition to AI's significance for economic growth and military security, the Chinese government sees AI as a tool to improve social governance, which makes public security applications a large driver of China's AI development. This also means that some Chinese AI companies are complicit with China's mass surveillance of Xinjiang, an effort that disproportionately targets ethnic Uyghurs.
According to a report by Yiou intelligence, a consulting firm that publishes reports in Mandarin on China's industry, security + AI companies accounted for the highest proportion of companies in Yiou's list of top 100 AI companies. AI startups like Mininglamp are positioning themselves as the "Palantir of China" by integrating their products with public security departments and collaborating with the police to crack cases related to the production and sales of fake vaccines.
Two of China's most successful facial recognition startups, Sensetime, and Megvii (Face++), are involved in China's efforts to securitize Xinjiang. At the 2017 China-Eurasia Security Expo, Megvii (Face++) was announced as an official technical support unit of the Public Security Video Laboratory in Xinjiang. Under the backdrop of the "Silk Road Economic Belt," expos like these enable the export of China's surveillance technology to Central Asian countries and beyond, as nearly 100 government agencies, experts, and procurement companies attended. The 2018 edition of expo featured the announcement of a joint venture company called Tang Li Technology by Sensetime and Leon Technology, a security systems integrator company that claims it is responsible for 50% of "safe city" projects in Urumqi, the capital of Xinjiang, as well as the maintenance of surveillance infrastructure for the border between Xinjiang and neighboring countries. It is also important to be precise about the technical capabilities of the security systems actually in implementation, as there are limits to continuous real-time location tracking due to limitations of facial recognition technology, camera costs, and constraints to compute power.
4. In a world of globalizing innovation where AI talent flows across borders and AI firms set up R&D centers around the world, taking a techno-nationalist approach toward understanding China's AI landscape will miss much of the story. The seeds of China's AI development are rooted in Microsoft Research Asia (MSRA) in Beijing, Microsoft's largest center outside of its headquarters, as a key training ground and hub. 
MSRA, which celebrated its 20th anniversary last year, complicates the assumption of nations as impermeable containers of AI development, forcing us to question what does it mean to be an "American" or "Chinese" tech company. On the one hand it has played a key role in China's AI rise by both attracting initial overseas talent and then cultivating domestic talent. It has "trained more than 4,800 Chinese interns and more than 500 of them are now active in various large companies in China's IT industry, including Baidu, Tencent, China Mobile, Alibaba, Lenovo, etc. Over 100 people teach at leading universities in China, such as Tsinghua University, Peking University, University of Science and Technology of China, and the Chinese Academy of Sciences" (from my translation of a Renwu (People) magazine feature).
At the same time, MSRA has been essential for Microsoft. Zhou Ming's story, fleshed out further in the last half of the translation, embodies this level. He taught at Tsinghua University in China for 8 years before joining MSRA as one of the first researchers, and 20 years later, he's still making immense contributions for Microsoft. For instance, he's the principal researcher on Microsoft XiaoIce, an enormously popular social chatbot in China, and also leads development on Xiaona, the Chinese version of the Cortana digital assistant.
5. Chinese people — including regular netizens, data protection officers, philosophy professors — care about AI-related ethics issues, including privacy. Let's dispel once and for all with this fiction that there are no discussions of AI ethics happening in China. It is perfectly reasonable to highlight differences in Chinese notions of AI ethics or the degree to which privacy is important to Chinese consumers, but it is absolutely dehumanizing to say Chinese people don't care about privacy.
Chinese tech giants clash fight over user privacy violations, as evidenced by Tencent asking the Ministry of Industry and Information Technology to intervene in a dispute between Tencent and Huawei on alleged user privacy infringements of the Honor Magic phone. After a yearlong investigation, China's Shandong Province brought a major case in July of 2018 on infringements of personal information against 57 individuals and 11 big data companies, which revealed a debate over how to interpret a new national personal information protection specification. The Nandu Personal Information Protection Research Center has assessed 1550 websites and apps for the transparency of their privacy policies.
Finally, Chinese thinkers are engaged on broader issues of AI ethics, including the risks of human-level machine intelligence and beyond. Zhao Tingyang, an influential philosopher at the Chinese Academy of Social Sciences, has written a long essay on near-term and long-term AI safety issues, including the prospect of superintelligence. Professor Zhihua Zhou, who leads an impressive lab at Nanjing University, argued in an article for the China Computer Federation that even if strong AI is possible, it is something that AI researchers should stay away from.
This Week's ChinAI Links
Many of my favorite issues were linked in the above review, but I'll use this week's four ChinAI links to highlight a few translations from this past year worth your time:
In 2007, when Princeton professor Fei-fei Li first started annotations for Imagenet, she hired a group of Princeton undergraduates for $10/hour. Ten years later, this experiment has evolved into an industry of data workshops found throughout the small fourth, fifth-tier towns of Henan, Shandong, Hebei, and other areas. This piece follows the moving stories of Ma Mengli, a worker in a data annotation company Qianji Shuju, and one of the company's founders, Liu Yangfeng. I hope more people can get beyond the flattened big picture of China's development and see the human people like Ma Mengli.
These articles from zhishi fenzi ("知识分子") - a fascinating media platform dedicated to discussing the state of science in China, discuss China's science and technology talent with a focus on the natural sciences as well as talent policies. I also give a brief reflection on my own story and the term Zhonghua Minzu (Chinese nation).
If measured by the increase in the number of people who knew about X company from the beginning of the year to the end of the year, Huawei may have ranked first in 2018 by this metric. This issue covered its AI strategy, particularly in the security field.
Chinese commentators do often take a techno-national approach to AI development, here's Saidong, who has a background in the semiconductor field (studied in a lab at Peking University), on an industrial strategy for "China chips."
Thank you for reading and engaging.
Shout out to everyone who is commenting on the translations - idea is to build up a community of people interested in this stuff. You can contact me at jeffrey.ding@magd.ox.ac.uk or on Twitter at @jjding99